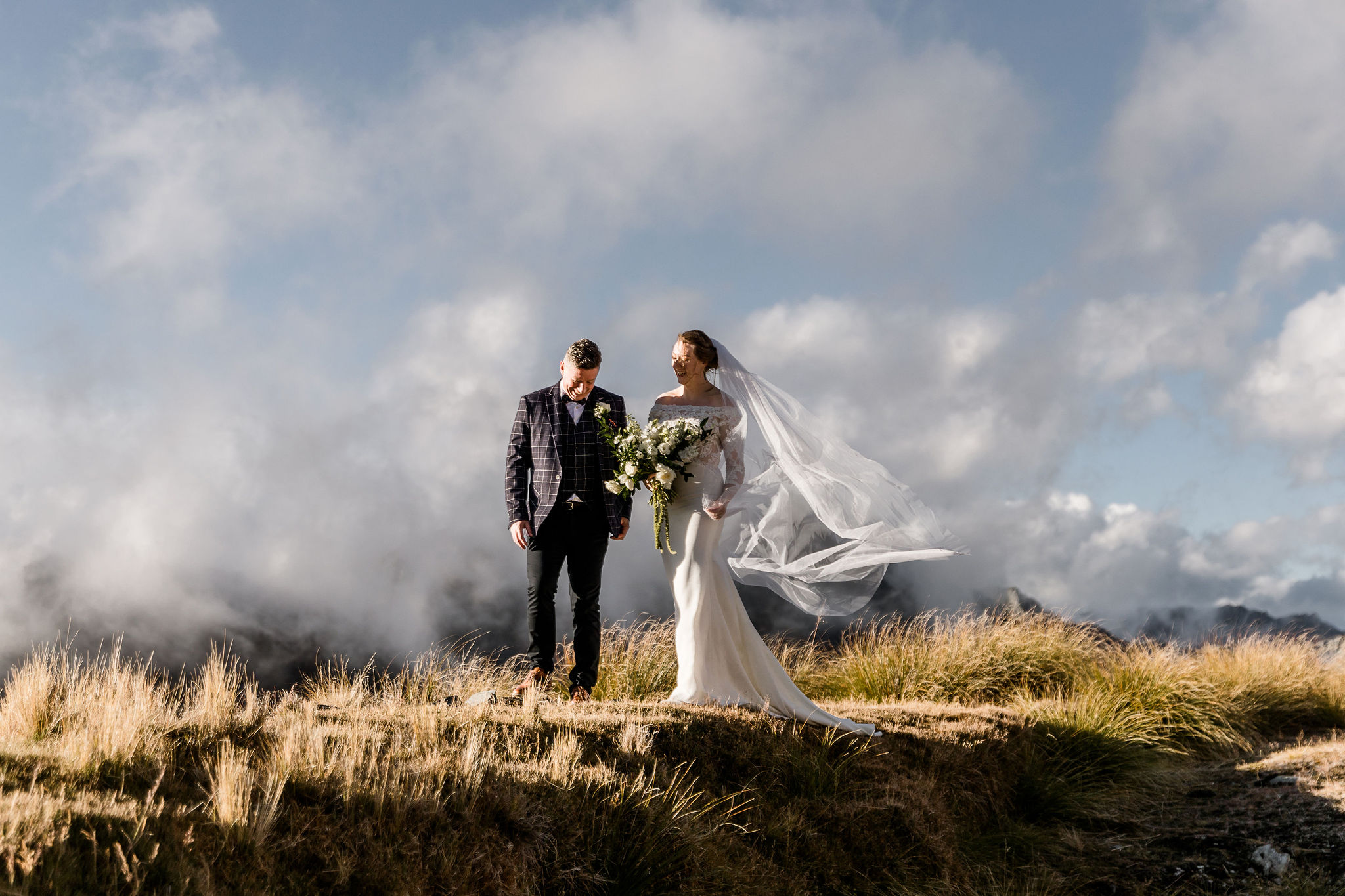 TYMARA & PHILLIP
Sometimes you just can't believe the weather… and the view. 
Tymara and Phillips heli elopement was under threat of being grounded, with low thick cloud looming all morning.
As the couple left their beautiful Stoneridge Estate accommodation, in Queenstown, and made their way to the head of the Lake, the sun started to force it's way through and … well … WOW!
On take off, our Heli Glenorchy pilot scouted out the best position while we weaved through the breaking wisps of cloud, before landing below a rainbow at the peak of Mt Larkin, with the mist parting below us and the sun rays shining through above.  
This was such a magical ceremony on so many levels.  Congratulations Tymara and Phillip.  I'm so excited for you guys. 
Hi Susan,
All I can say is WOW!! Thank you so much for doing such an amazing job of capturing our marriage and celebrating the day with us.
The photos look sensational! I can't wait to download them when we get home. It's been such an unforgettable and wonderful experience.
We are making the most of every minute being in such a beautiful part of Aotearoa.
Thanks again for all your help.
All the best,
Tymara and Phil