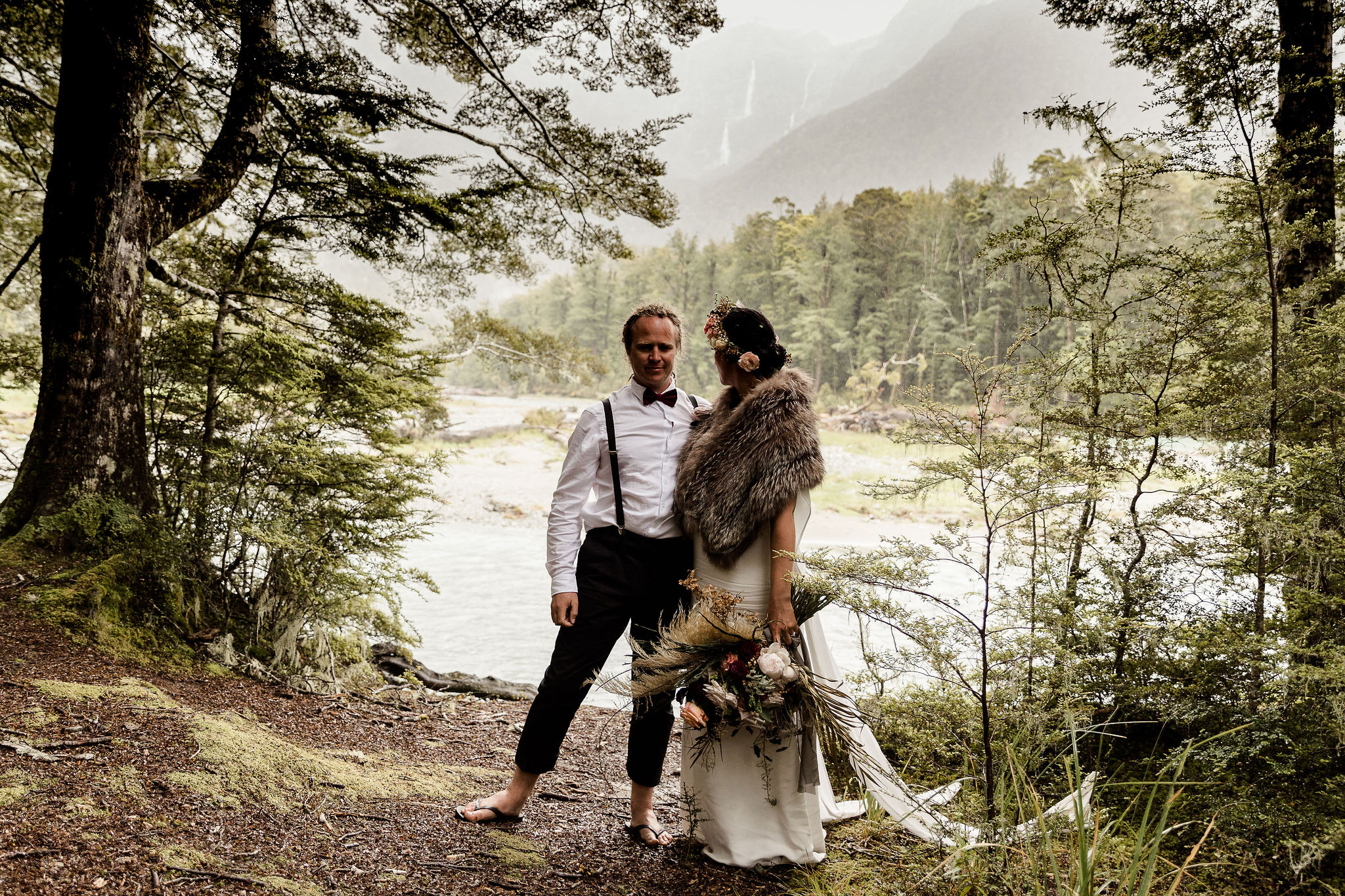 SAM & SHARLENE
Sam's father picked me up from Queenstown in 1995 and I travelled the gravel road to Glenorchy.  Hans owned High Country Horses at the time and was looking for help with the trekking business.  I wasn't sure where I was going or what I was going too, he told me that there were 100 people living in the town at the time.
I didn't think I would stay too long but now, 25 years on, here I am and from that day I first arrived I have always been an extension of Sam and the de Reeper's whanau (AKA family).
When Sam & Sharlene asked if I would be their wedding photographer I was honoured.  
Being a wedding photographer gives you certain privileges, as you get to spend the day with the couple and their close friends and family and enjoy all the emotions that happen throughout the celebration.  It's even more special when they are your close friends and you really get to be part of every aspect of their day.
Sam and Sharlene's day was amazing but was slightly challenging for them as Glenorchy, Southland and the West Coast were close to flooding, and Sharlene's sister, and maid of honour, had to dash back to the West Coast the morning of the ceremony, as the flood had gone through their home.  
This was terrible for Sharlene but everyone rallied and kept her sister up-to-date throughout the day. 
And while it rained most of the day it didn't stop anyone from enjoying every minute of this fantastic couple's celebration.