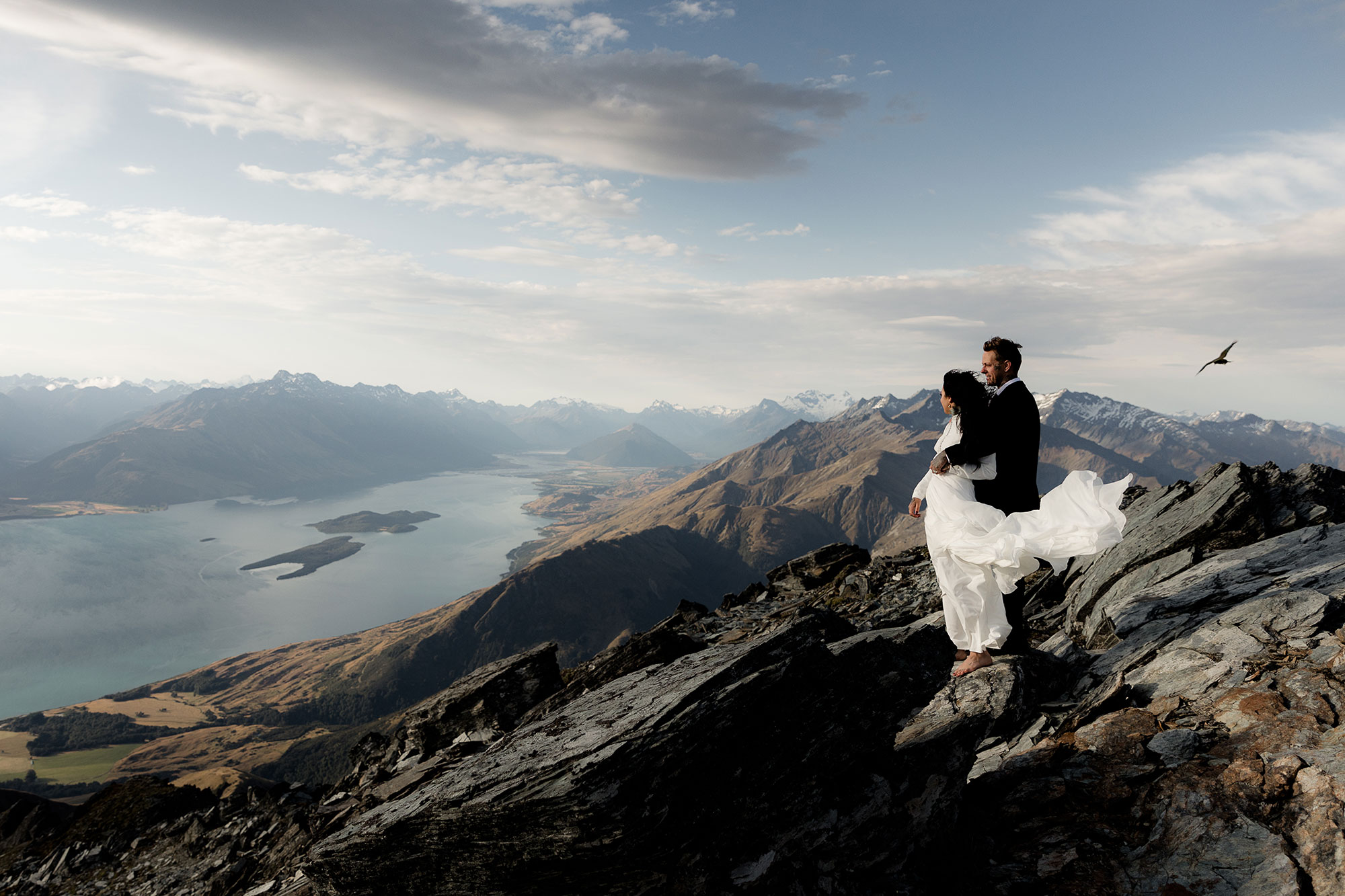 LILLIAN & DEAN
I was Hitched in Paradise's co-ordinator for Lillian and Dean's, Wildly Romantic Mountain Elopement and so wasn't their main photographer, but I never go anywhere without my camera and this day I was SO pleased I had it with me.
Lillian and Dean are an amazing couple and we all had a great afternoon in some of the most dramatic and moody scenery.
Then we heard the call of the Kea – our native mountain parrot, and about four of them came to gate crash the ceremony.
It was just perfect!