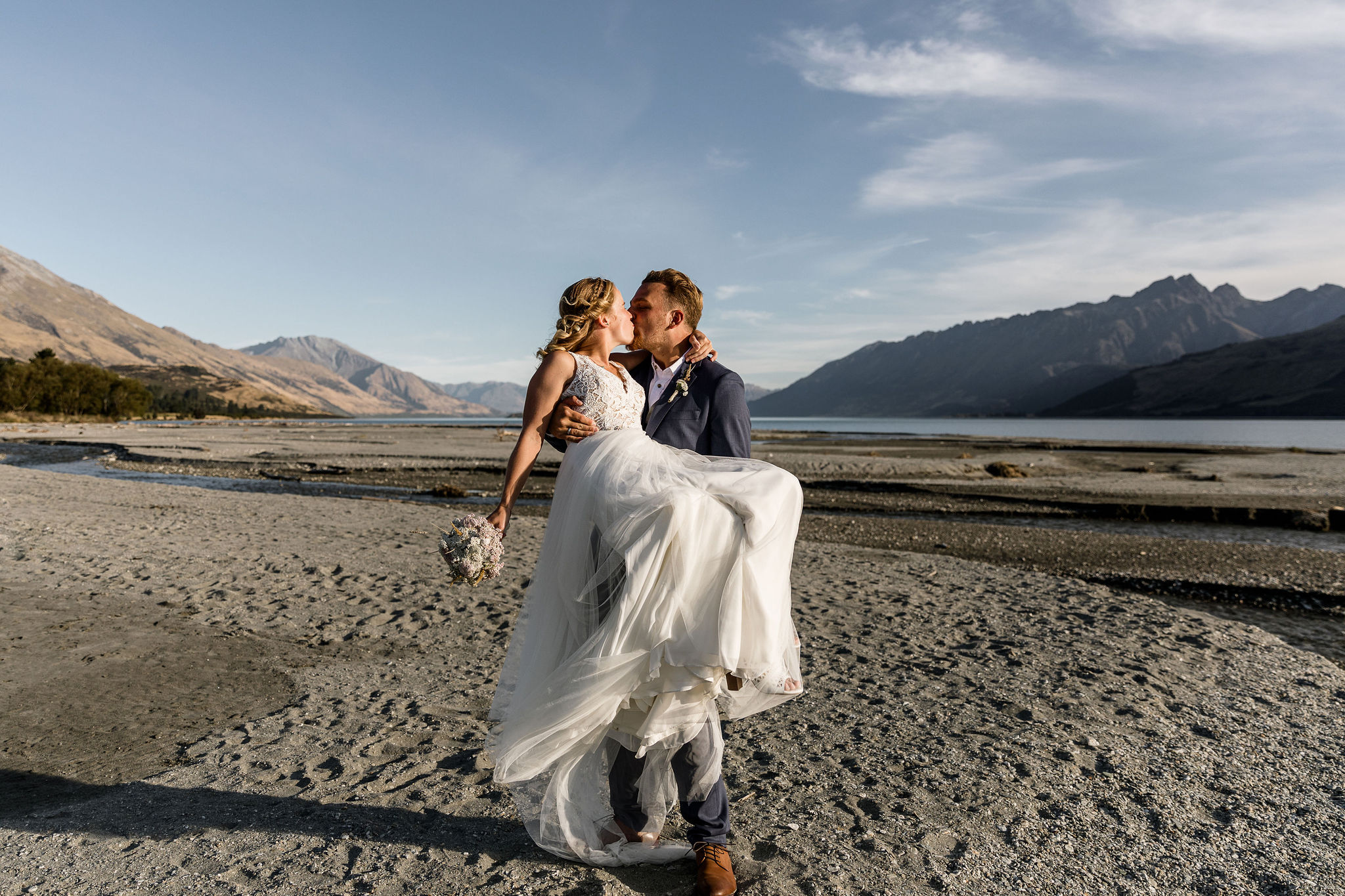 LARA & SAM
A wedding adventure I will remember forever. 
These wildly romantics, Lara and Sam, eloped to the Head of the Lake, Glenorchy after a year travelling around the world together.
This was such a perfect afternoon spent with these beautiful people.
Soon after that day our New Zealand borders closed and the country went into Level 4 Lockdown as COVID-19 took hold on our shores. Lara, Sam, and their long time friend and ceremony witness, Liva, had to make immediate plans to return to their home in Switzerland.
I'm so please these two had this day. Such a perfect memory to hold onto in these uncertain times.
"THANK you soo much for these amazing pictures! We LOVE them so much and had such a good time looking through them.
We are just so lucky that we had you as our photographer!! Amazing how these pictures have turned out  🙂
We really can't thank you enough!"
Lara & Sam