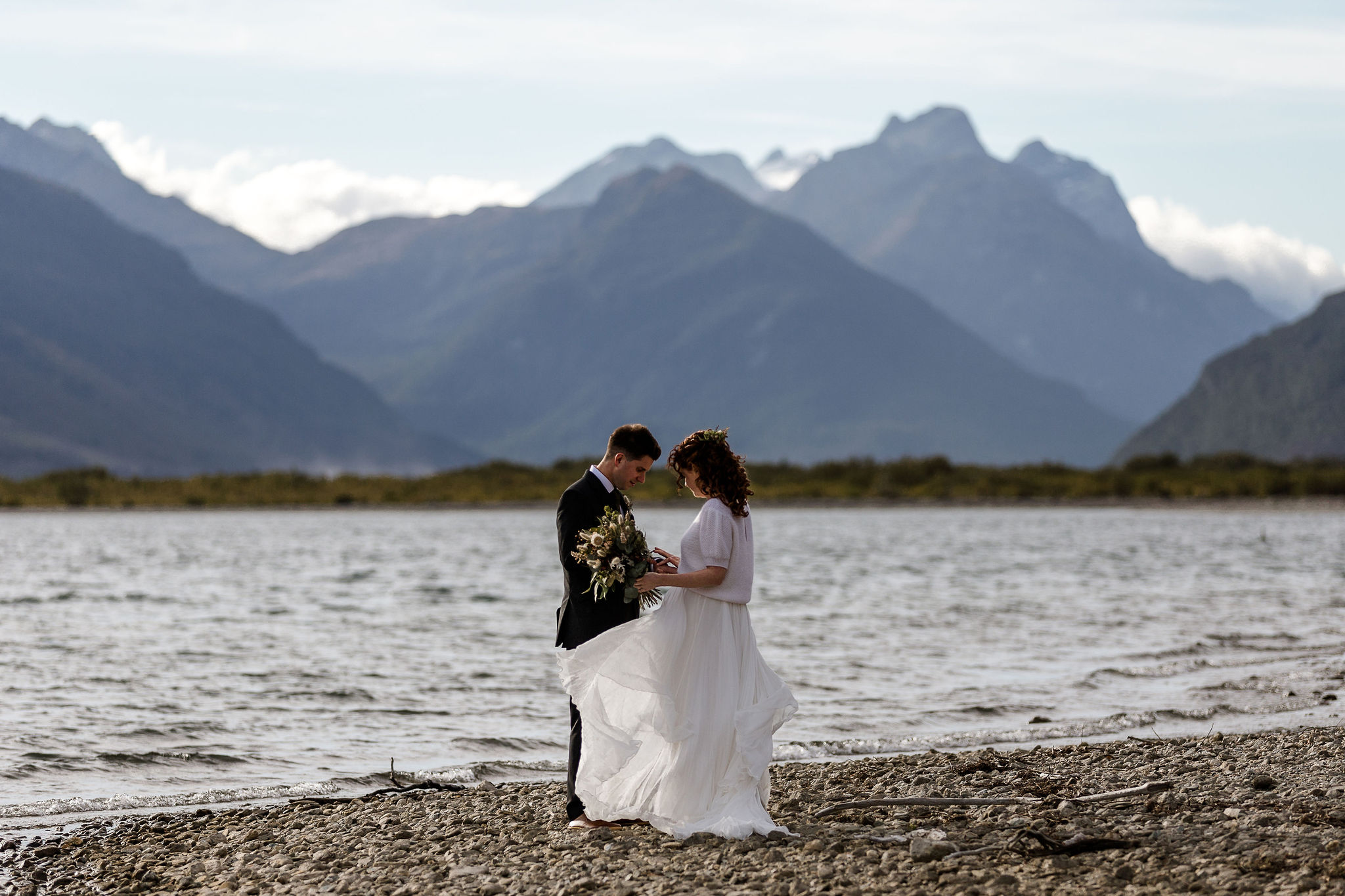 FIONNUALA & GRAHAM
I had an instant connection with Fionnuala & Graham.  Graham being from the North of England, the same place my mam was born and brought up and some of my family still live now.  And Fionnuala being from Ireland but lived, and met Graham, in Newcastle, so our Geordie dialect got stronger as the day went on. 
Fionnuala & Graham decided to elope after their plans to get married back in the UK came to a crashing halt due to Covid.  Not wanting to wait any longer they opted for a mountains elopement, staying at Camp Glenorchy at the Head of Lake Wakatipu.
It was such a simple and beautiful ceremony with some photos around the lake and Glenorchy's iconic Wharf Shed, before heading back to Camp Glenorchy for dinner prepared by their own private chef.