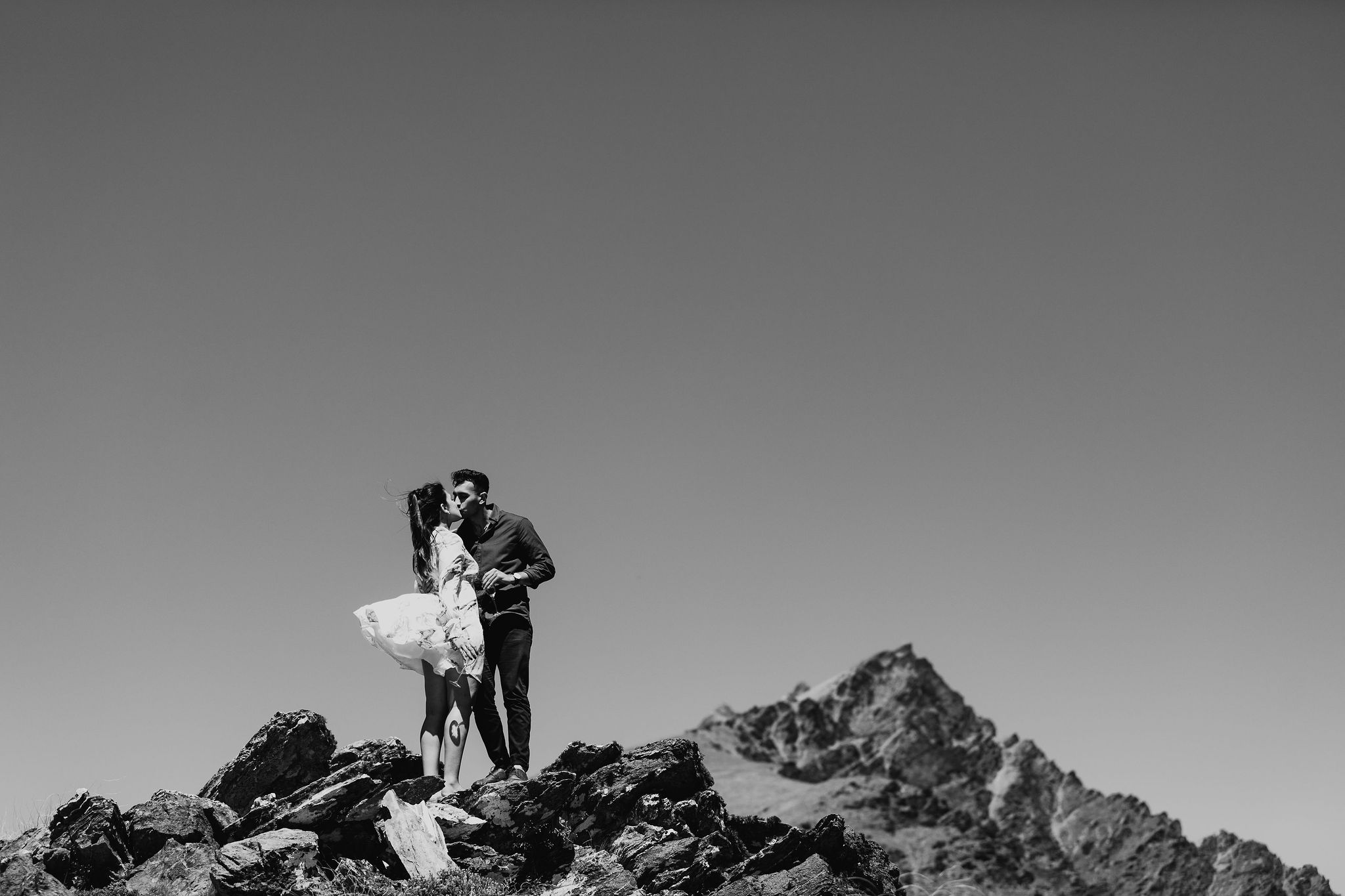 DEV & SHARLEEN
Surprise proposal are always so much fun and this day with Dev & Sharleen was up there with the best.
With the excitement of the chopper flight used as an excuse for Dev being a bit nervous it was a short but stunning flight to the Remarkables Mountain Range overlooking Lake Wakatipu and Queenstown.  
The day was so beautiful with not a cloud in the sky and after walking out to take in the beautiful views, Dev managed to catch his breath before taking Sharleen's hand, getting on one knee and asking her to marry him.  
The reply was an unquestionable YES!!  
What a fantastic moment followed by so many laughs as we enjoyed this beautiful time in the mountains before heading back to the helicopter for our flight back to Queenstown.
YOU GUYS ARE THE BEST  🙂
"Susan was a pleasure to deal with from our very first meeting and we really cannot recommend her highly enough. She was very informative during the secret proposal planning process, going above and beyond! Really helped to make some speedy decisions. We felt so relaxed on our  day with Susan, and at no point in time did we feel under pressure to pose or take the same shot many times.  If you want a really skilled photographer to capture the beautiful moments of your day, then Susan is the perfect photographer for you."

Dev & Sharleen