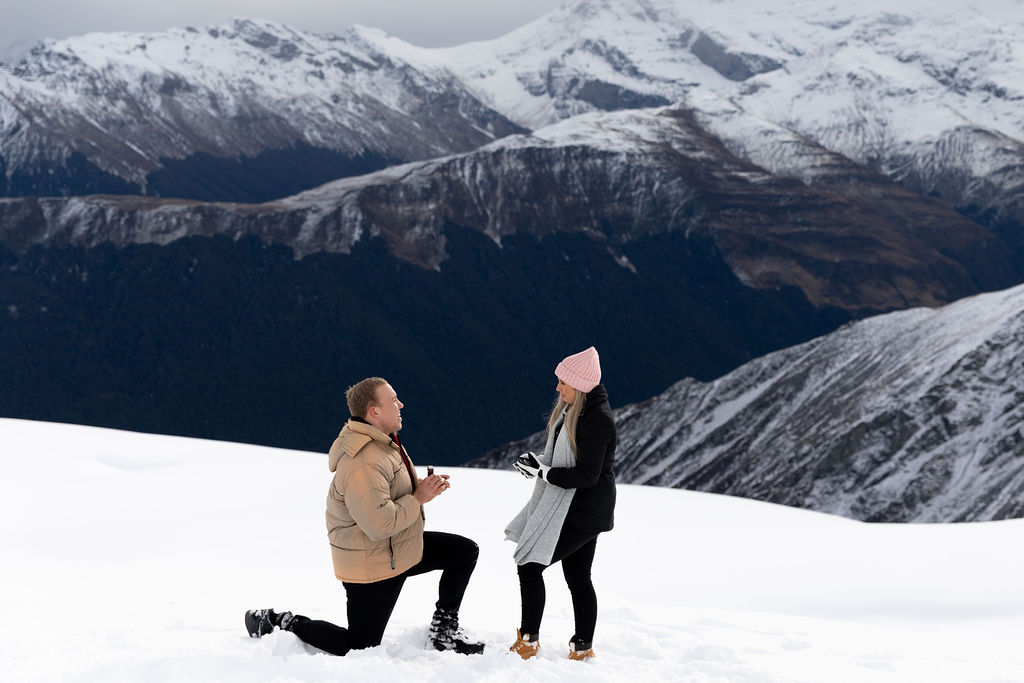 COREY & GABRIELLE
Corey said: "So you need to look like another tourist on our heli flight".
EXCITING!
All the Heli Glenorchy team and I were with Corey as he planned his surprise proposal. We flew to the Rees Valley, 12 Mile Creek, landed and waited. Gab loved the heli adventure and the two of them took in the stunning scenery on this beautiful chilly winter afternoon.
Then as Corey started to get onto one knee I moved, stealth-like, into position as he asked Gabrielle to marry him.
I must say, I also had tears in my eyes when she collapsed into Corey's arms. Awww!
It took Gab a moment or two to gain awareness of her surroundings again and when she did, she looked at me in surprise and asked:  "Are you a photographer?".
It was such an honour to be part of this amazing moment.
CONGRATULATIONS GUYS 🙂  
"Massive massive thank you Susan, for the photos! They are all absolutely perfect. I can't recommend your work and professionalism highly enough.
You have captured such a perfect memory and an unforgettable proposal through your photos!
Thank you again."
Gab and Corey