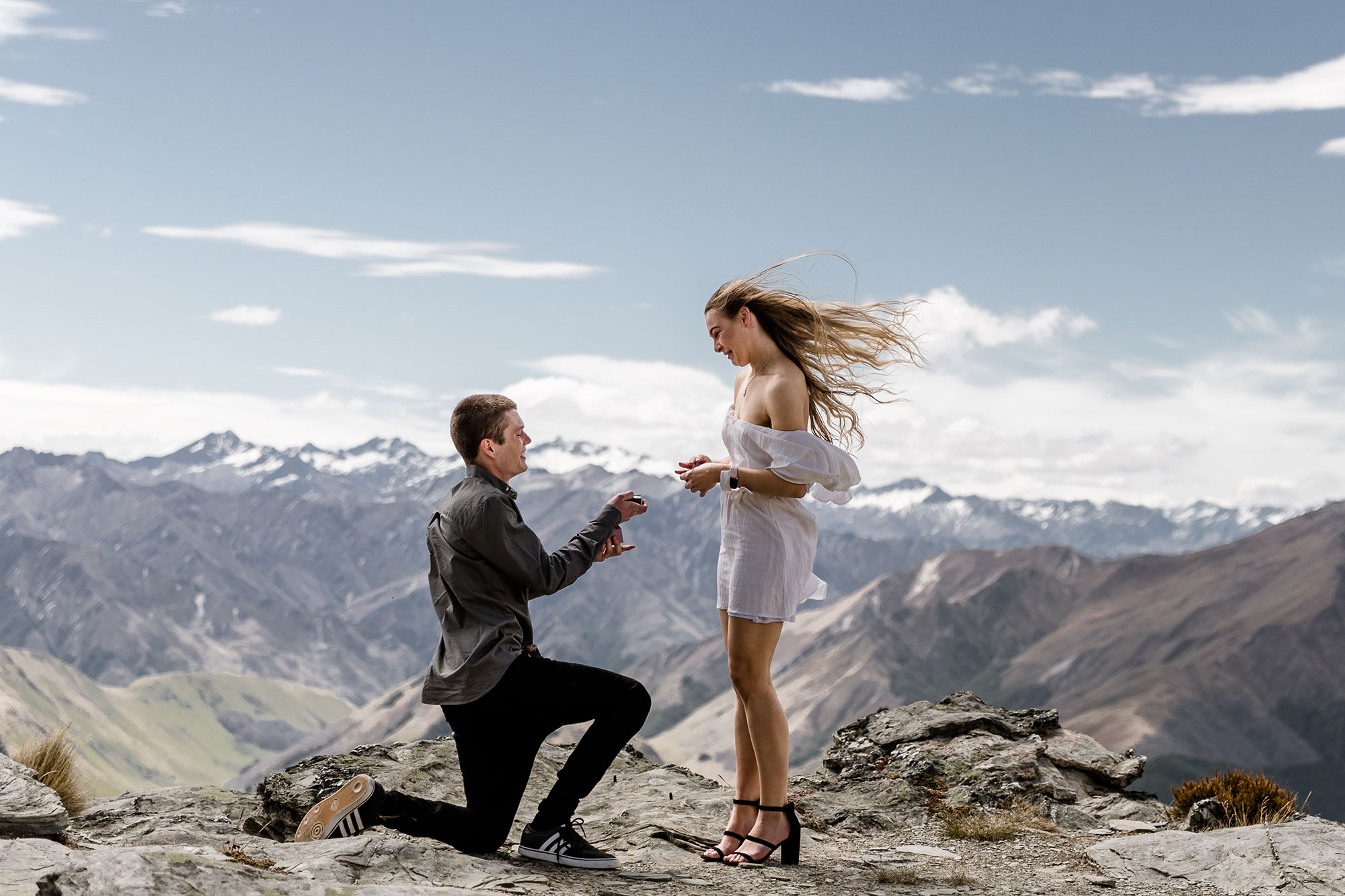 CAM & DARBE
A beautiful surprise proposal.
I LOVE documenting surprise proposals. It's one of those amazing honest moments that is a true reflection of the emotion and love the couple have for each other.
Cam was clear about his proposal plans to stunning Darbe.  He had booked the Heli Works chopper to whisk them off up to The Ledge on Cecil Peak above Queenstown and Lake Wakatipu.  Then at the moment he was ready, I was to photograph him getting on one knee and proposing.  
The day was stunning, although a tad windy, and the flight to The Ledge was breathtaking.  I sat in the front and pretended to be another tourist on a scenic heli flight and when we landed our pilot showed Cam and Darbe out onto The Ledge. 
As I lagged behind to give them a head start, Cam quickly turned to me, winked and give me a thumbs up – he was ready to ask her to marry him. 
Everything went according to plan and I'm so proud to have witnessed and documented such a beautiful moment in time for this wonderful couple.
CONGRATULATIONS AGAIN GUYS 🙂
"Susan you've outdone yourself!!!!
So amazing! Thank you!!"

Cam & Darbe