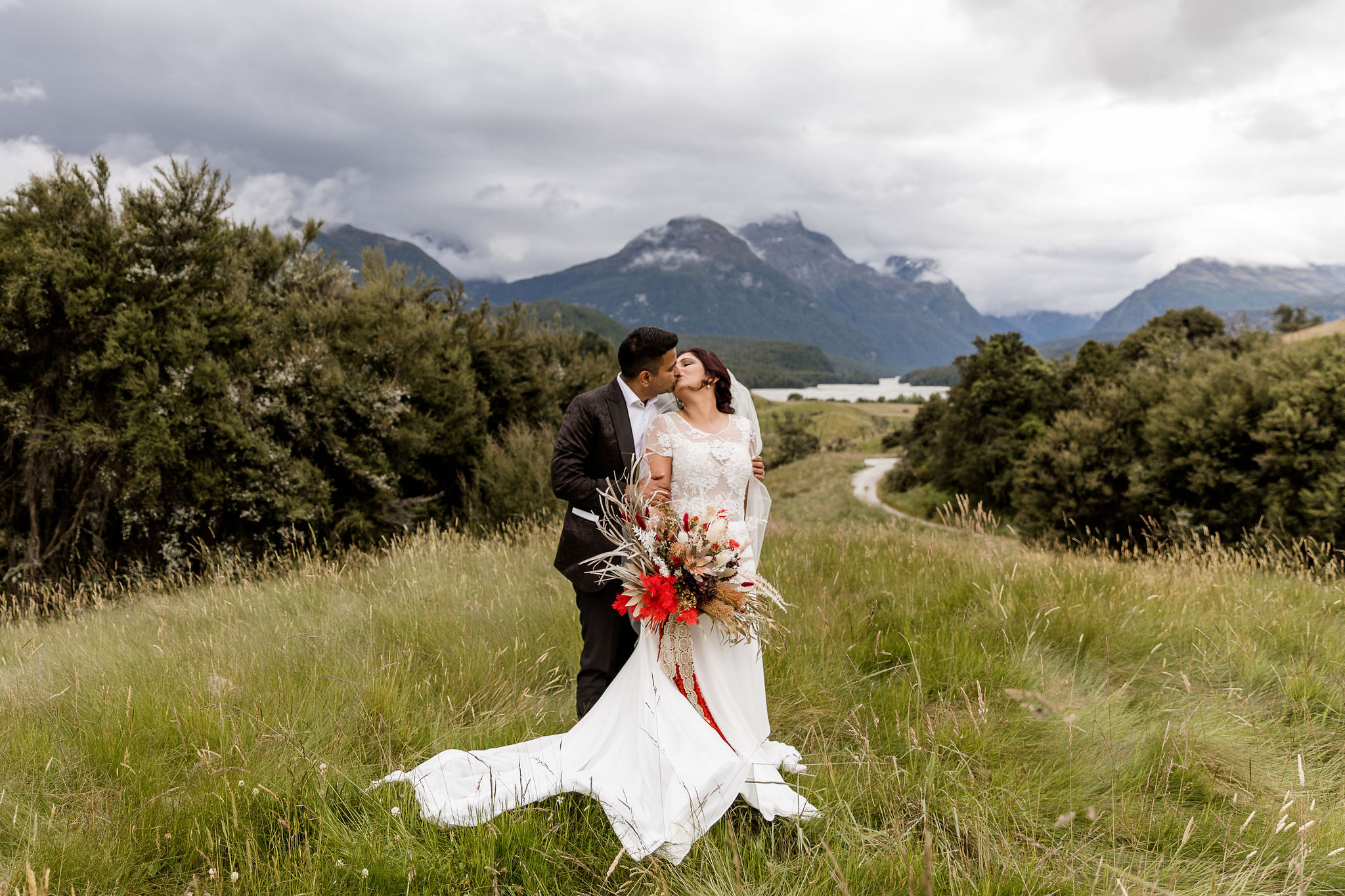 AMNEET & GAGAN
Every New Year brings with it new hope and after the uncertainty of 2020, one thing Amneet and Gagan new was that they wanted to be together.
On New Year's Day they made their way to Paradise in seperate cars, while Amneet travelled with friends who were excited about the ceremony. Gagan travelled with friends who had now clue they were going to be witnesses to his and Amneets long coming marriage ceremony.
With a well devised plan, the four unsuspecting guests found themselves waiting at the wedding arch at Paradise Trust where, Lesley Van Gelder announced what their expected roles for the coming nuptial would be.  One was to wait to walk Amneet down the aisle, one was to be Gagan's Best Man, and the other two ladies were to be witnesses and all were to give speeches.
Rain threatened to change the venue plans all day, but as luck would have it the weather was stunningly dramatic and the surprise plan worked out perfectly.
What a perfect start to 2021.